Far Out!
by Lili Wilkinson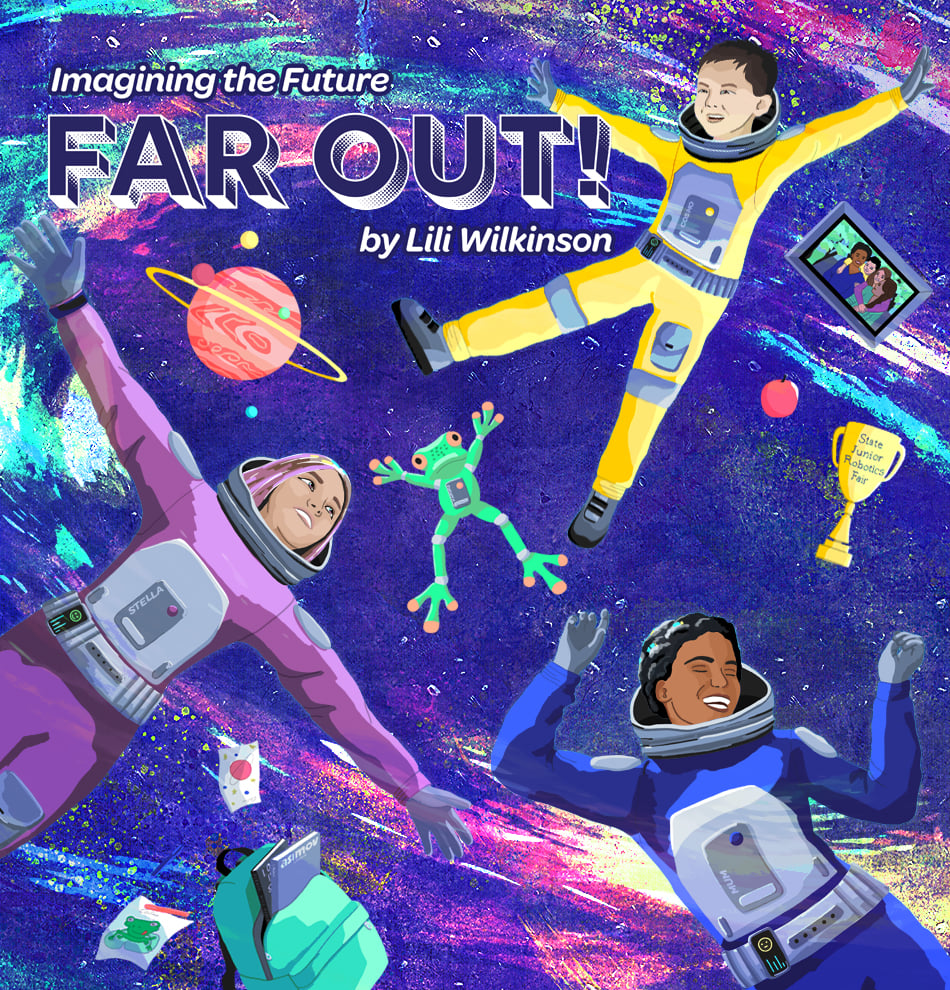 As the seconds count down to the launch of humanity's first family into deep space, young stargazer Stella is sure that today is going to be the most exciting day of her life.
But she has no idea of just HOW exciting and terrifying and important it will be. And what it will mean for the future of interstellar travel.
Join the Kaufmanns as they go FAR OUT! in Lili Wilkinson's heartstopping short story, a rollercoaster ride of rocket thrusters, astronauts, life and death decisions …and a groovy dancing robot frog.
Read the other Imagining the Future stories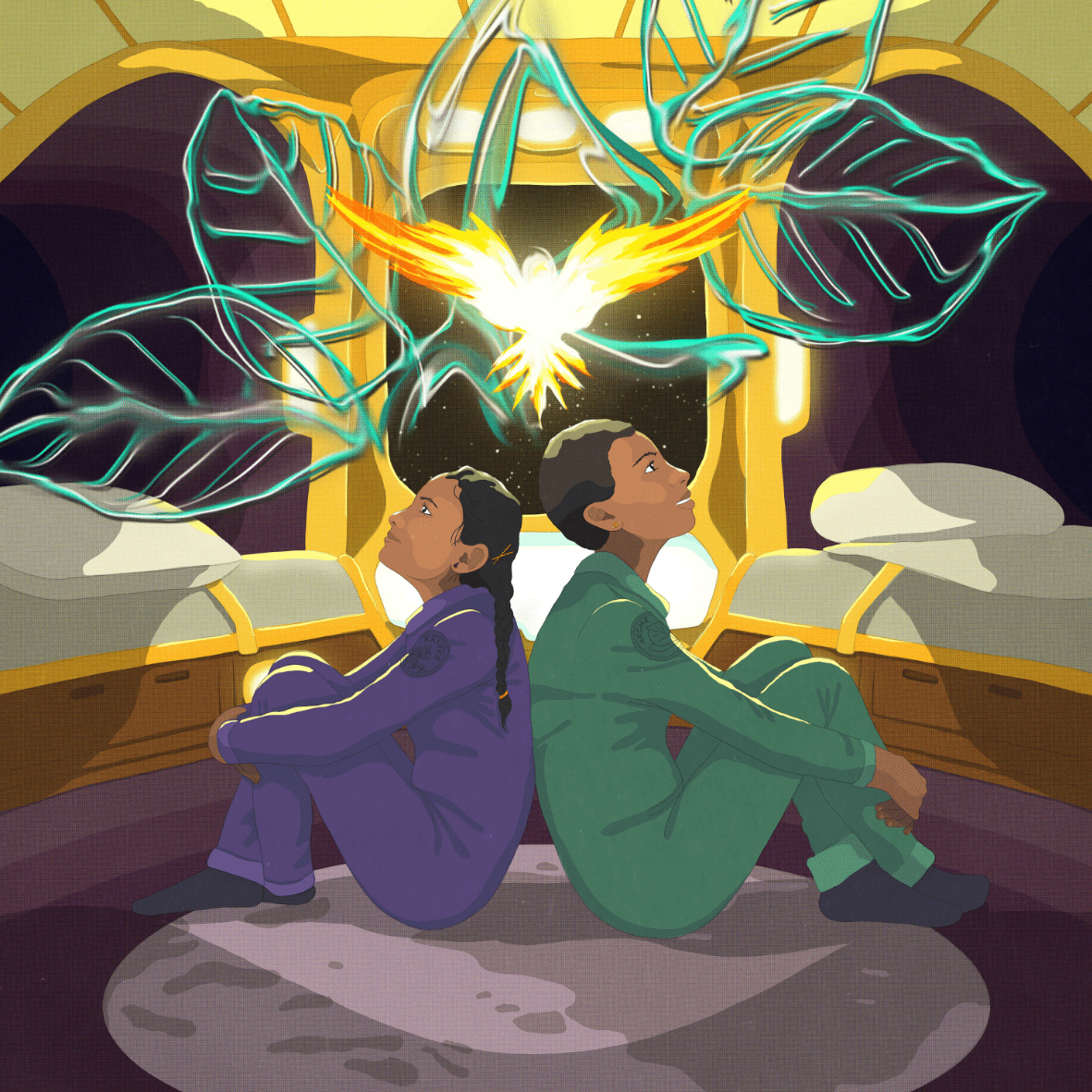 Calculating Apple Pie
by Melissa Keil
Artwork by Cassandre Collins
↪ Read it now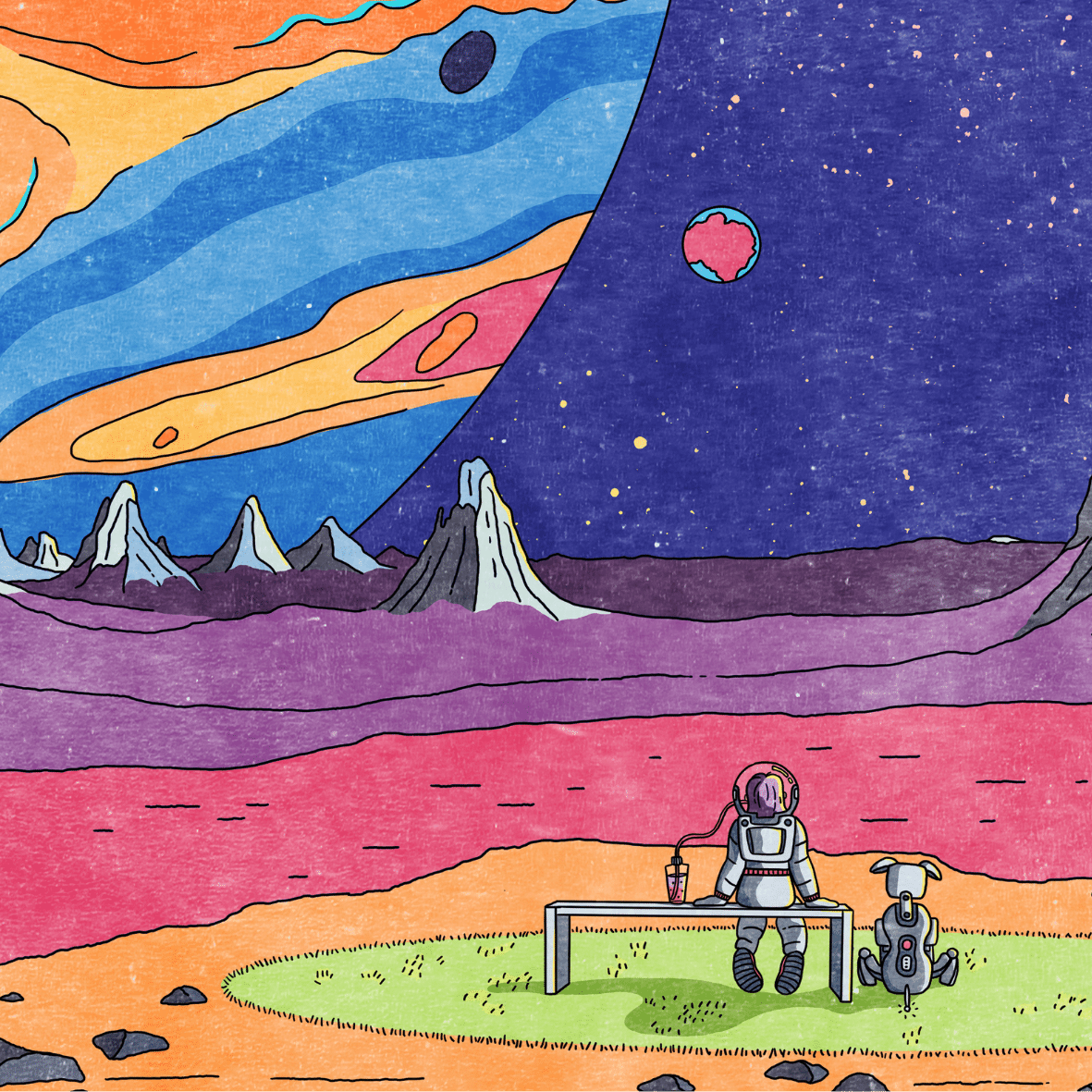 Semper
by Rebecca Lim
Artwork by Cassandre Collins
↪ Read it now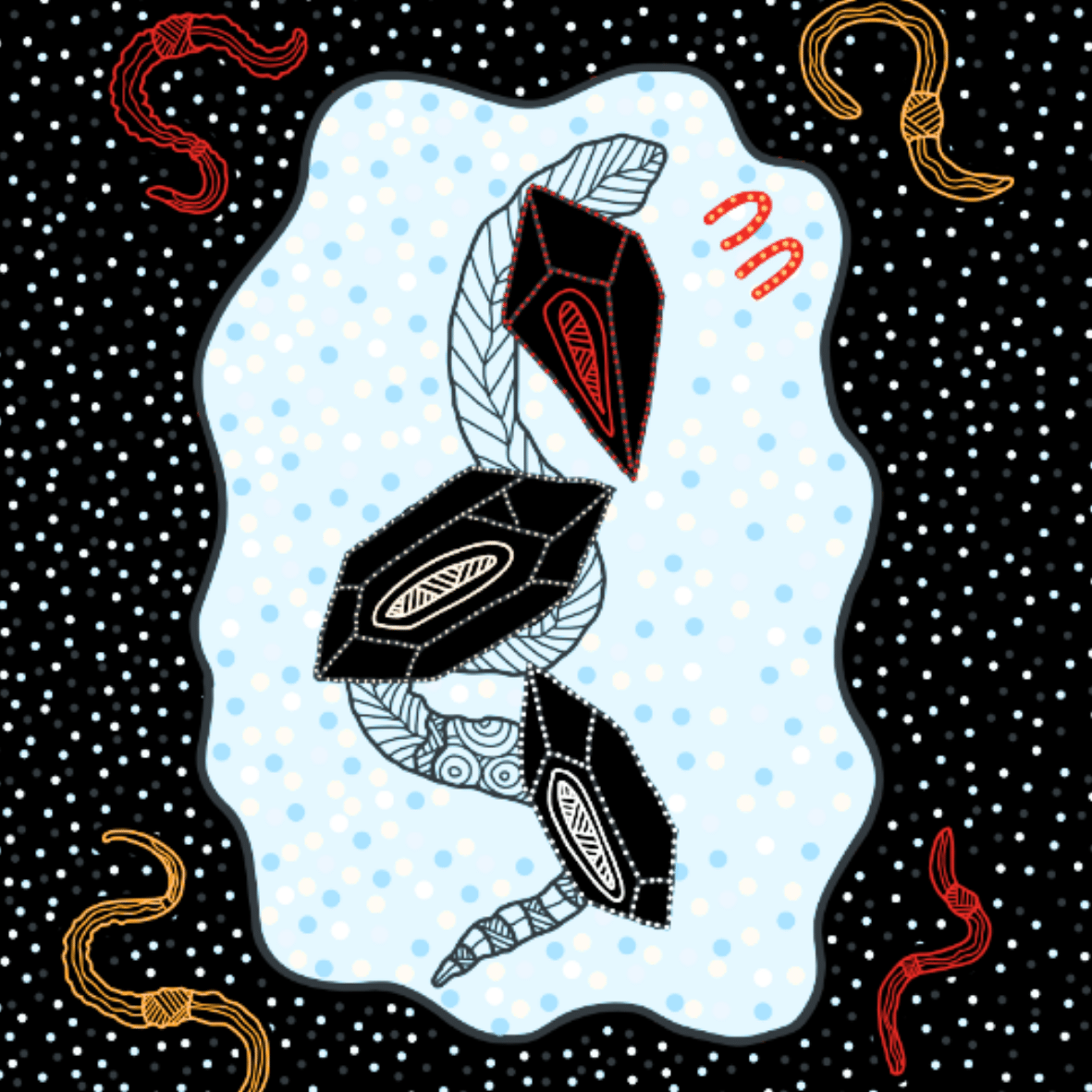 Proof
by Gary Lonesborough
Artwork by Aaron Kennedy
↪ Read it now