Meet Bardie Sommerville
Carpenter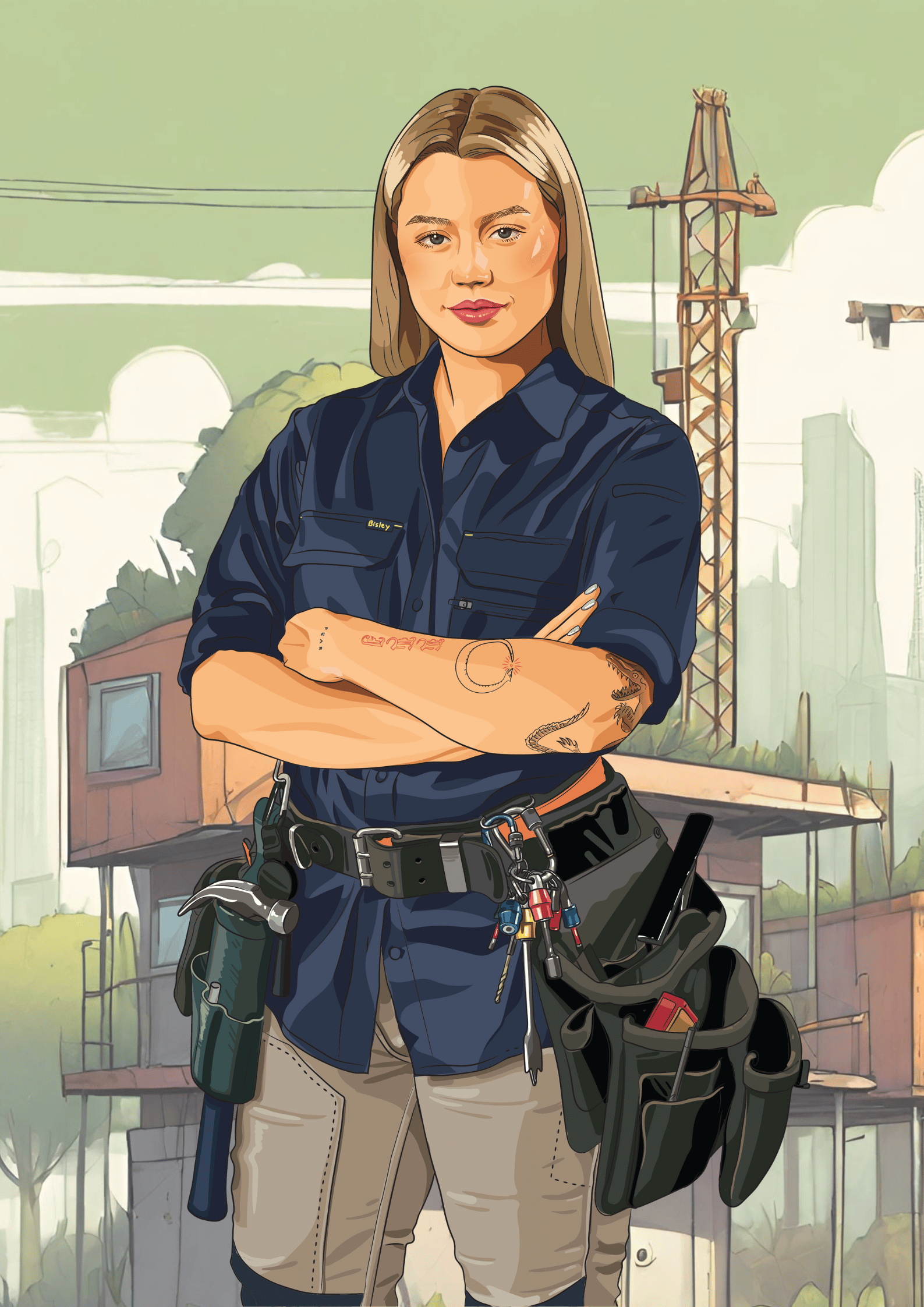 Bardie is a qualified carpenter and site manager whose pathway into carpentry started with a Bachelor of Fine Arts.  After finishing high school, Bardie moved to Sydney for university and started working in hospitality but didn't enjoy it. Her dad offered her casual work as a labourer and despite a rocky start, Bardie fell in love with carpentry, eventually choosing an apprenticeship over completing her art degree. Bardie loves that her career allows her to use her hands to bring creative visions to life, solve problems, and work on remarkable projects. Bardie aspires to continue learning and hopes to positively impact the construction industry by creating a healthier, safer, and more inclusive environment.
STEM Meter
How much Science, Technology, Engineering and Mathematics (STEM) does this job use?
Science

45%

45%

Tech

60%

60%

Engineering

47%

47%

Maths

58%

58%
Source: jobsandskills.gov.au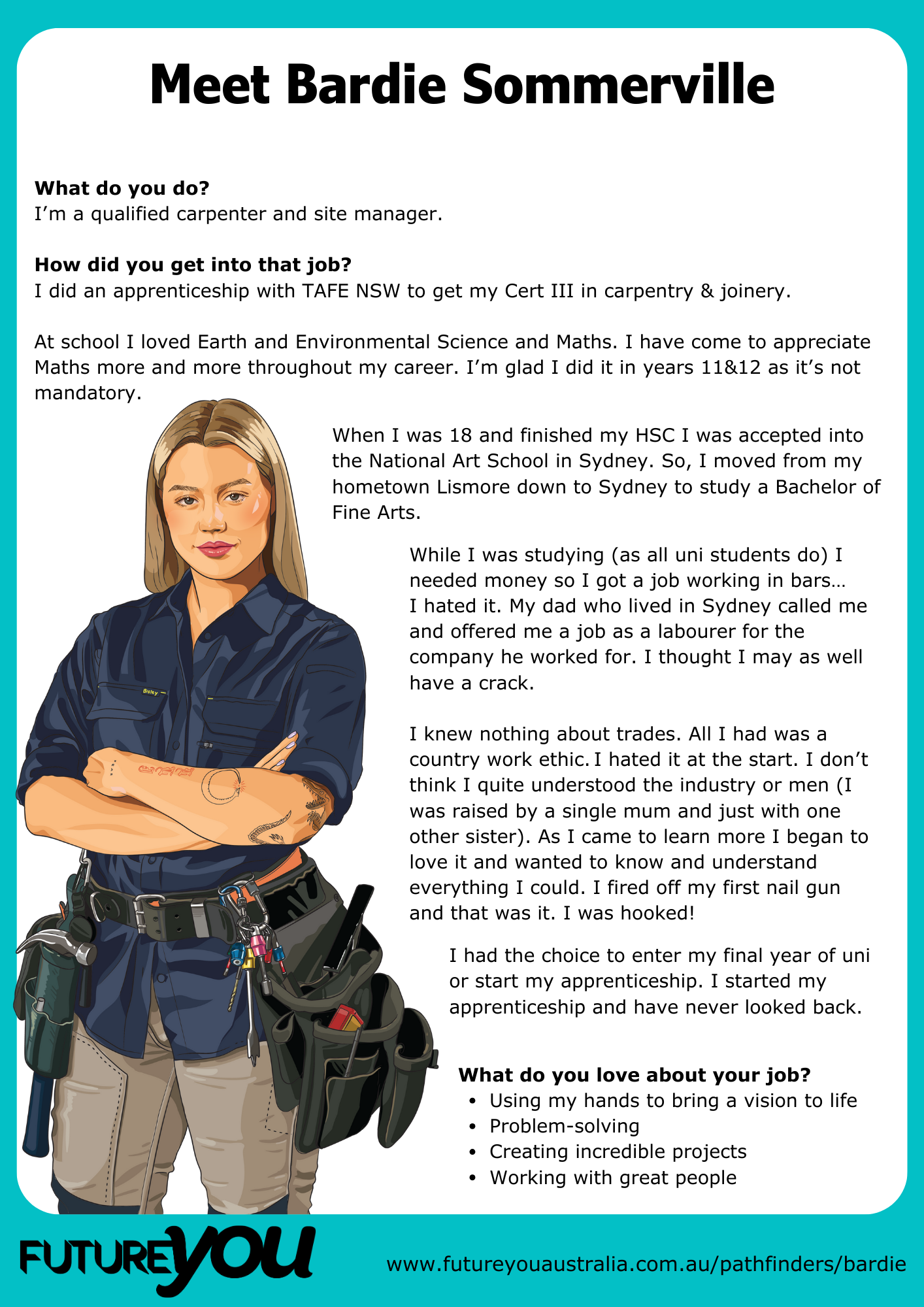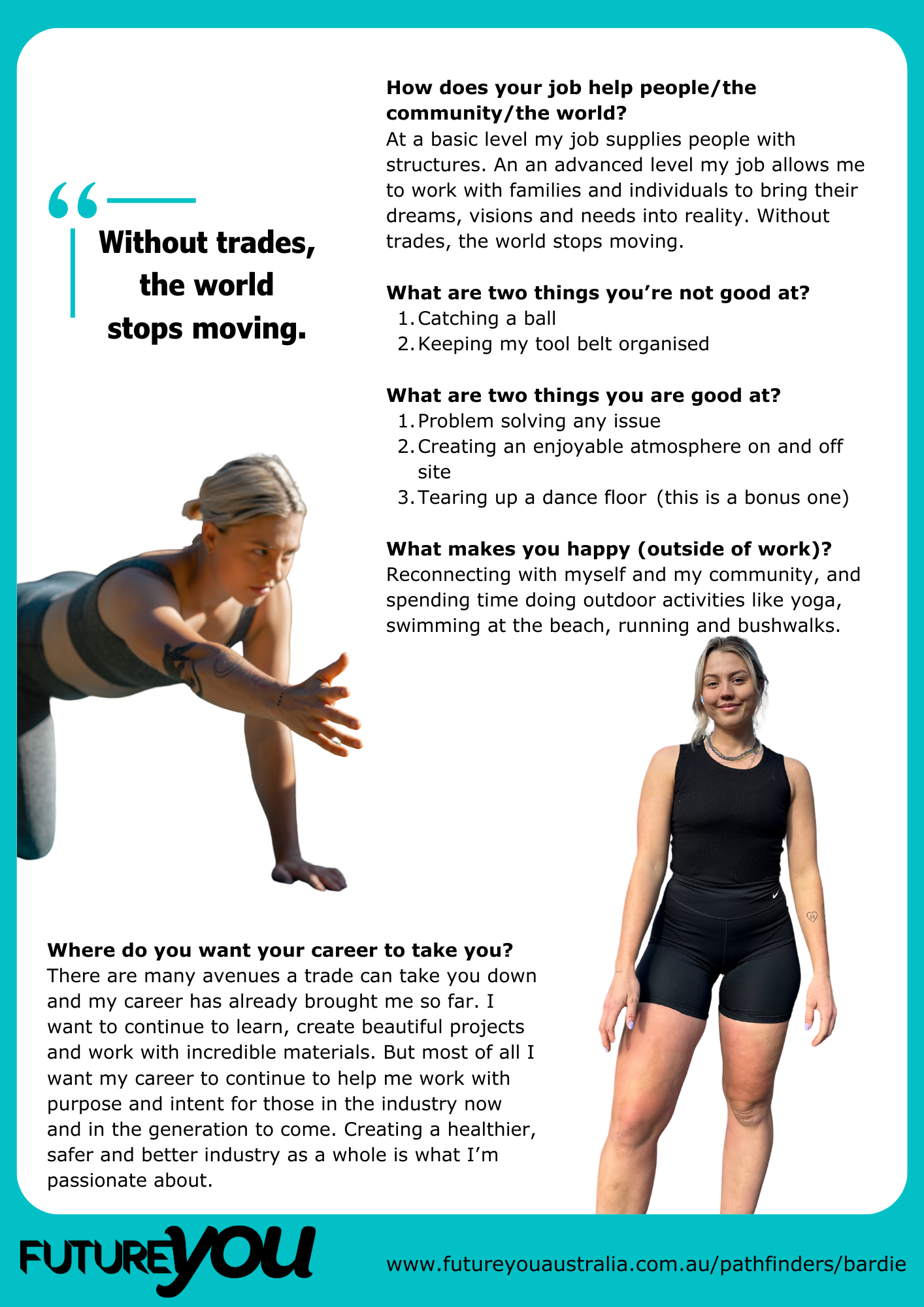 The CSIRO Strengths Wheel
The STEM Together program from CSIRO helps curious Year 5 to 10 students strengthen their confidence, capability and connection with Science, Technology, Engineering and Mathematics (STEM).
As part of this program, they offer free resources for educators, such as the strengths wheel. The strengths wheel is a self-reflection tool designed to empower students to think about their strengths, set their own learning goals, and identify actions to help them achieve personal success.
We asked our Pathfinders to fill in the strengths wheel so that your students can see what they have in common with each of these remarkable people.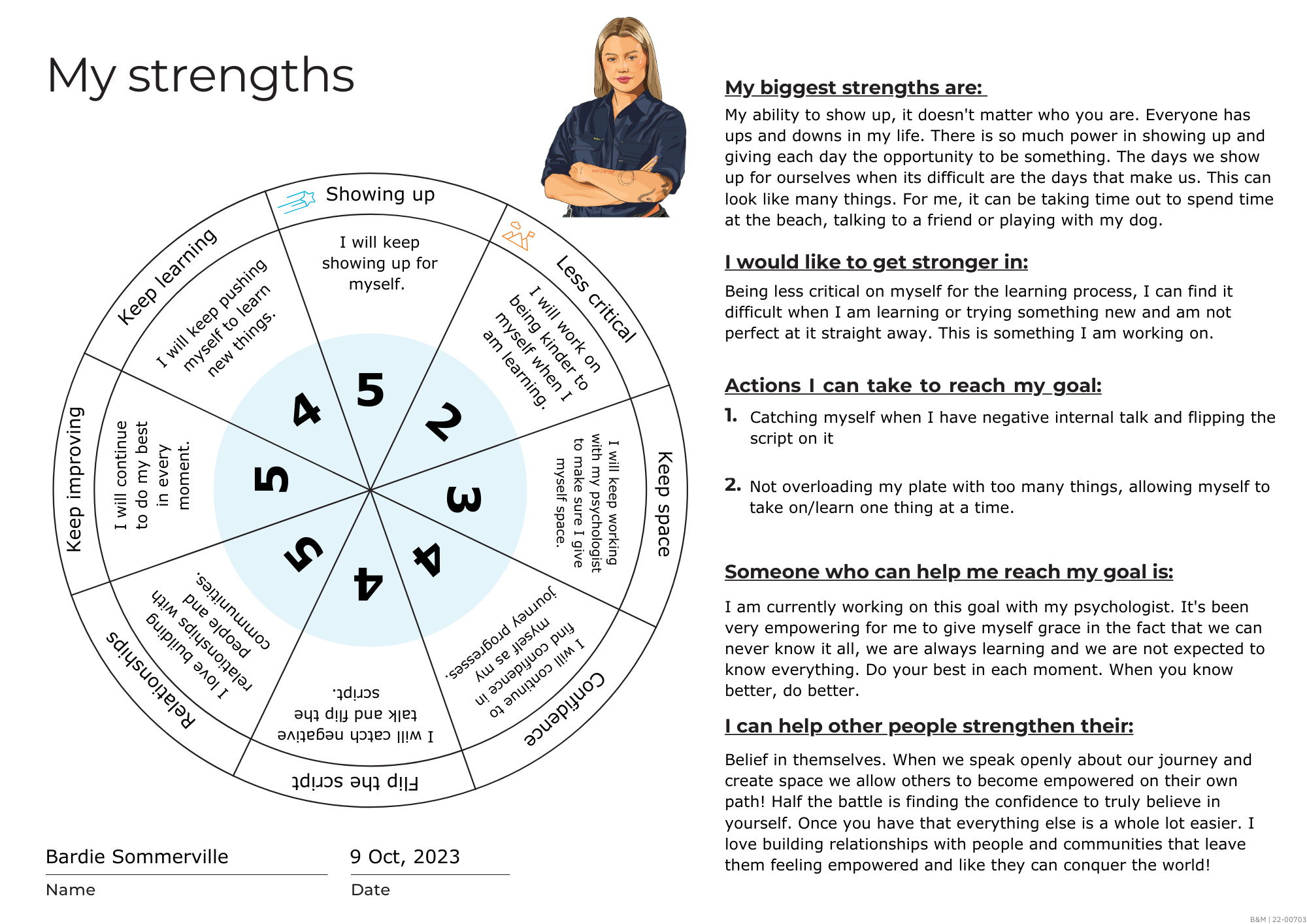 Meet some other Pathfinders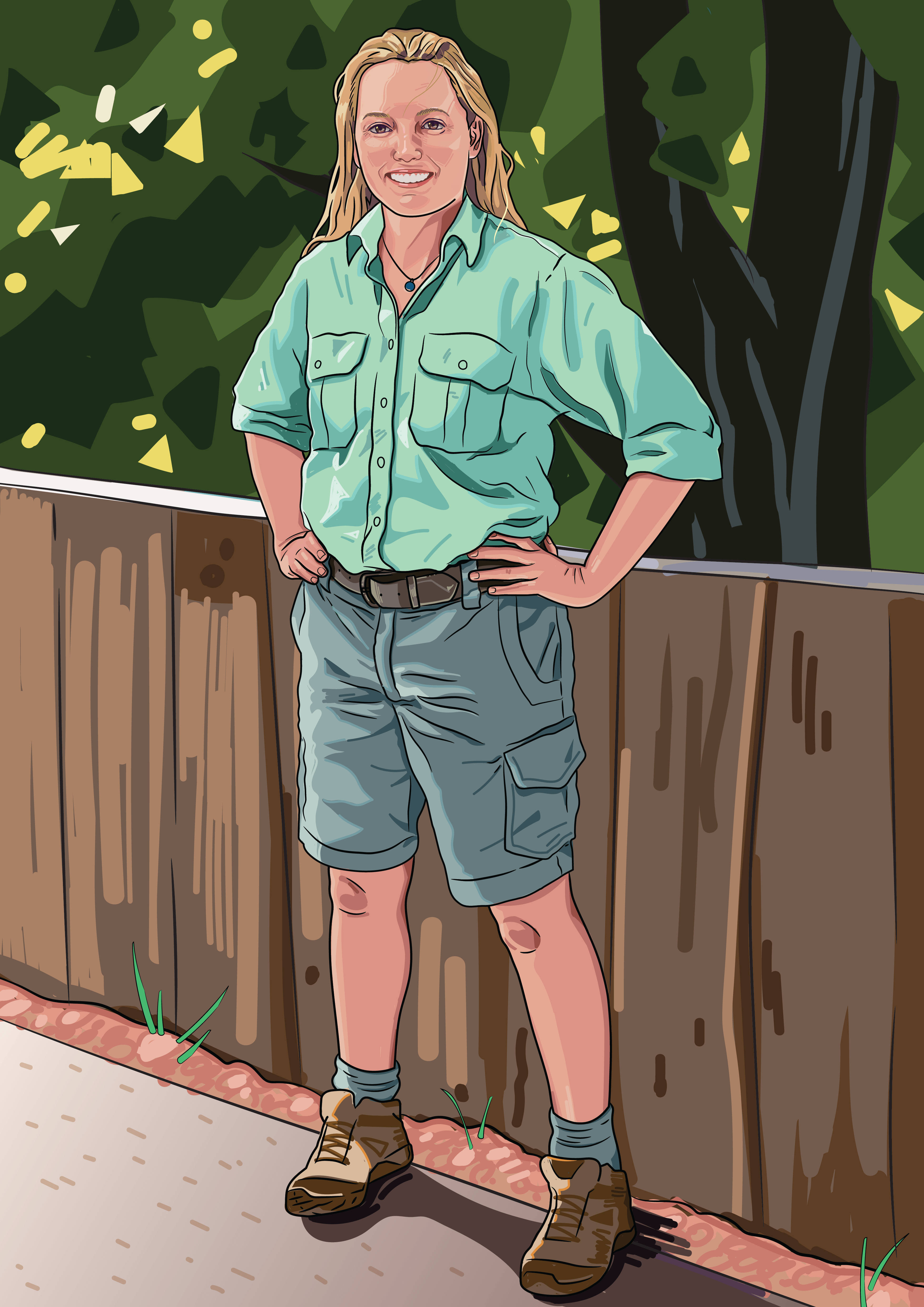 Phoebe Meagher
Wildlife Conservation Officer
↪ Find out more about Phoebe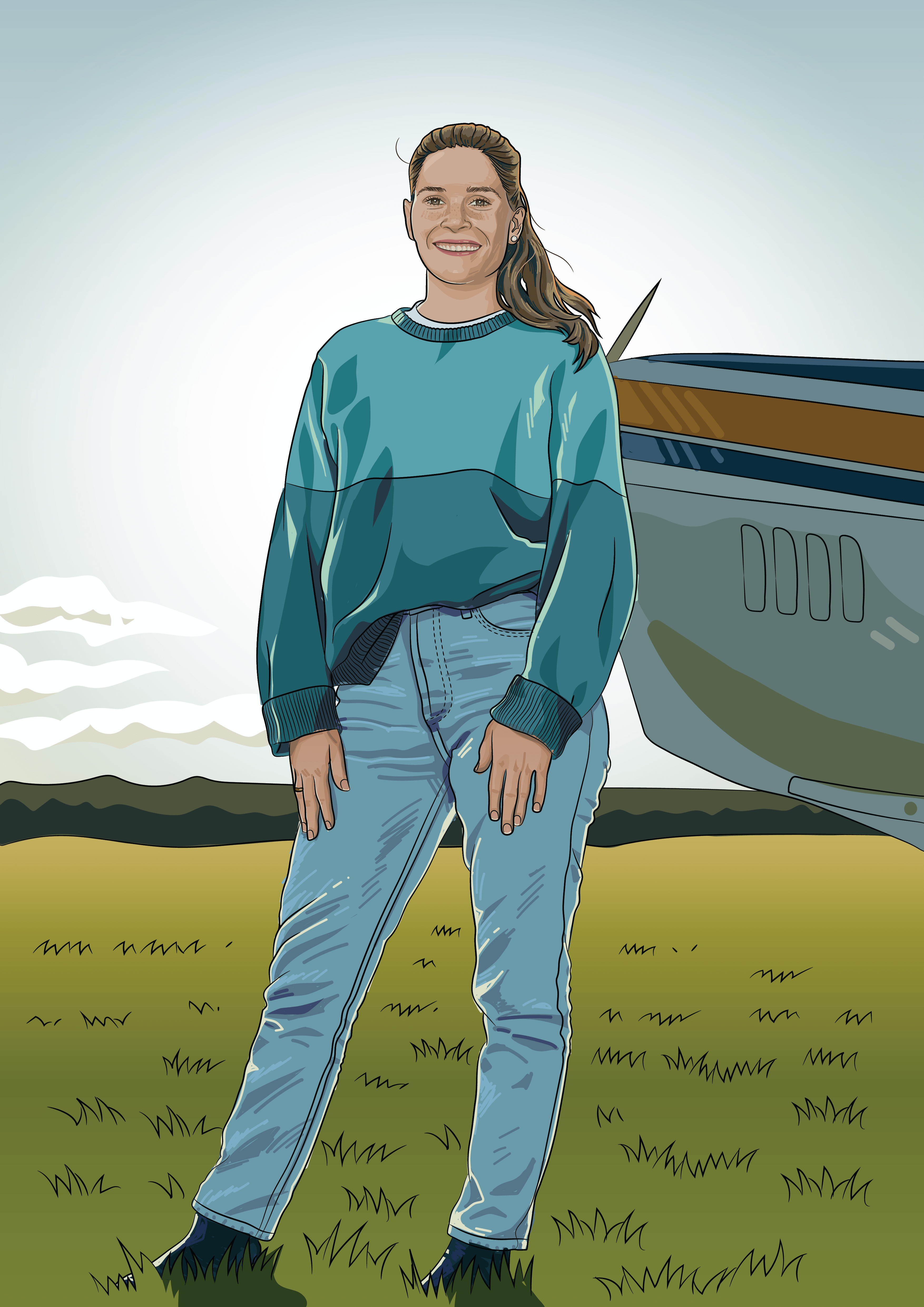 Renee Wootton
Aerospace Engineer
↪ Find out more about Renee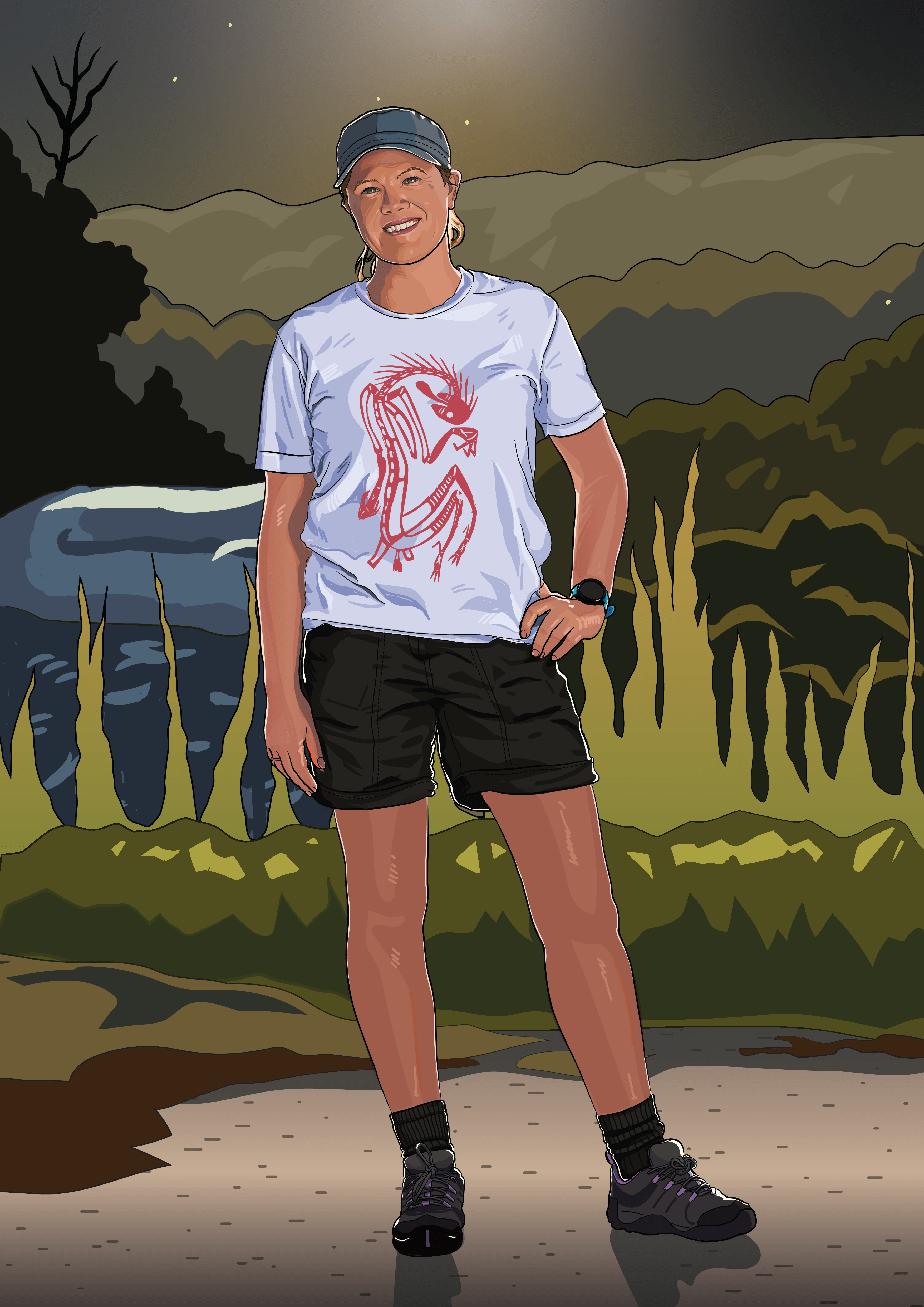 Mikaela Jade
Augmented Reality Expert
↪ Find out more about Mikaela